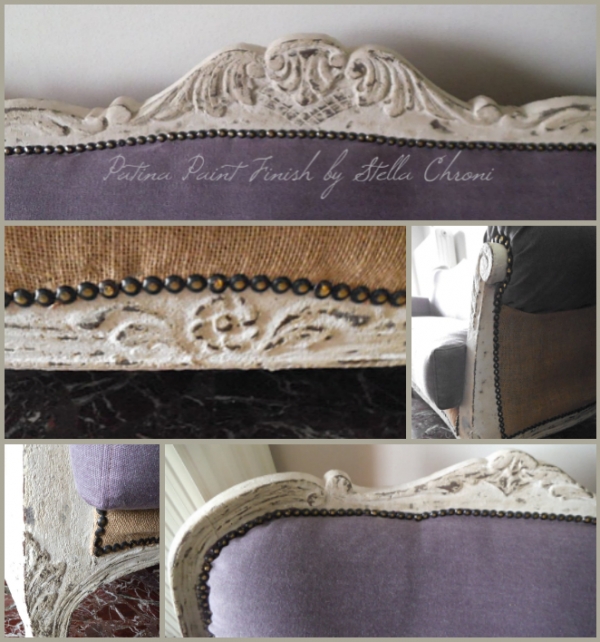 Sofa redo by FARRAGOZ Online Course Student
From dark and dreary to light and dreamy!
Stella Chroni's fabulous sofa redo is a wonderful example of how a dark varnished piece can be turned into a crusty looking patina showstopper by using the traditional paint recipes and methods from the FARRAGOZ Patina FINISHES Course.
FARRAGOZ ~ Online Courses in the Art of Patina ~ NO expensive branded products are used. NOT a chalk paint recipe.