Bedroom Makeover
Bena writes:

"I like finish F125 in your Patina FINISHES Course. Would I be able to paint my wall panelling with this grey finish for my bedroom? And which fabrics would you suggest I use with it?"

---
DIAGNOSIS
INSPIRATION
This is what the bedroom should look like.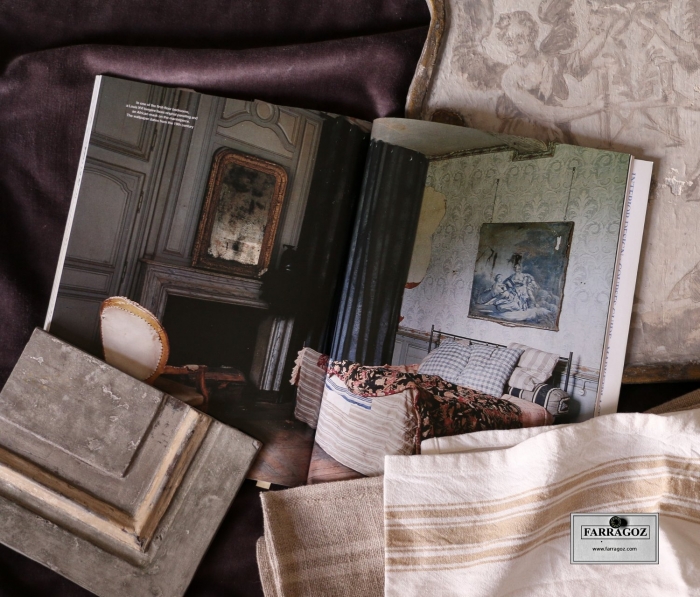 ---
HOW TO GET THIS LOOK
---
FINISH
This finish in shades of grey with cream detail can work very well on panelling in a bedroom.

COLOURS
You need not have the grey panelling from top to bottom on all the walls. You could have a section in a lighter colour paint or even wallpapered and add a large painting in shades of grey. If you feel ambitious, you could even paint your own using the grisaille methods and recipes we use in producing the Angel Plaque in the FARRAGOZ Patina PROJECTS Course. A tarnished gold colour in the shape of old frames will add a touch of faded grandeur.

FABRICS
French mattress ticking will add to the French flavour and old velvets in shades of teal or aubergine will add a richness to the scheme.