How to paint a kitchen cabinet.
Catherine writes:

"I found this picture on Pinterest. I love the finish and would like to recreate it on a cabinet very similar to this. My cabinet was painted white and we recently stripped it. Would I be able to achieve this look with your methods? Can you please help?"

---
DIAGNOSIS
INSPIRATION
This is what the cupboard should look like.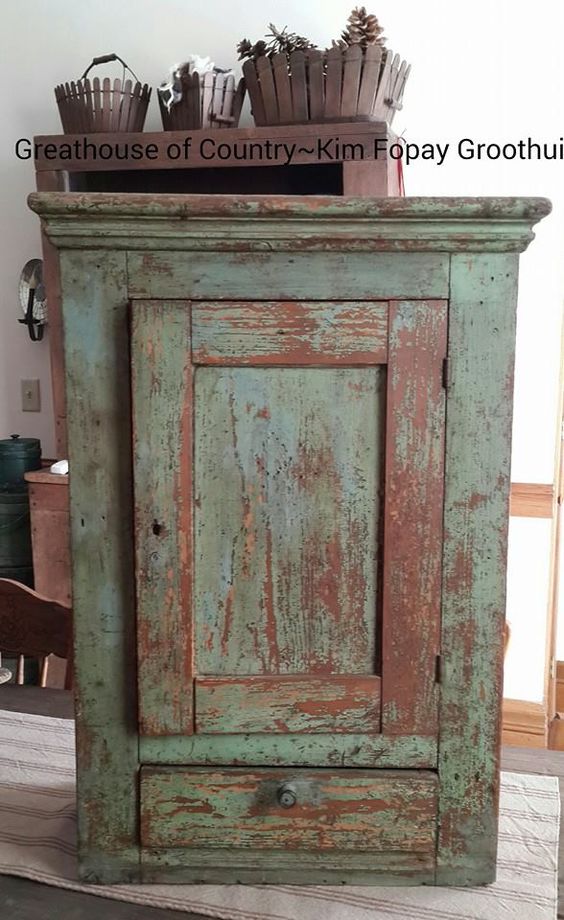 ---
How To Get This Look
---
FINISH
Yes, you absolutely could. I would suggest the methods used in F143 to get this finish. The ochre colour can be minimized or toned down a little.